JENSEN MURRAY - BIKE CHECK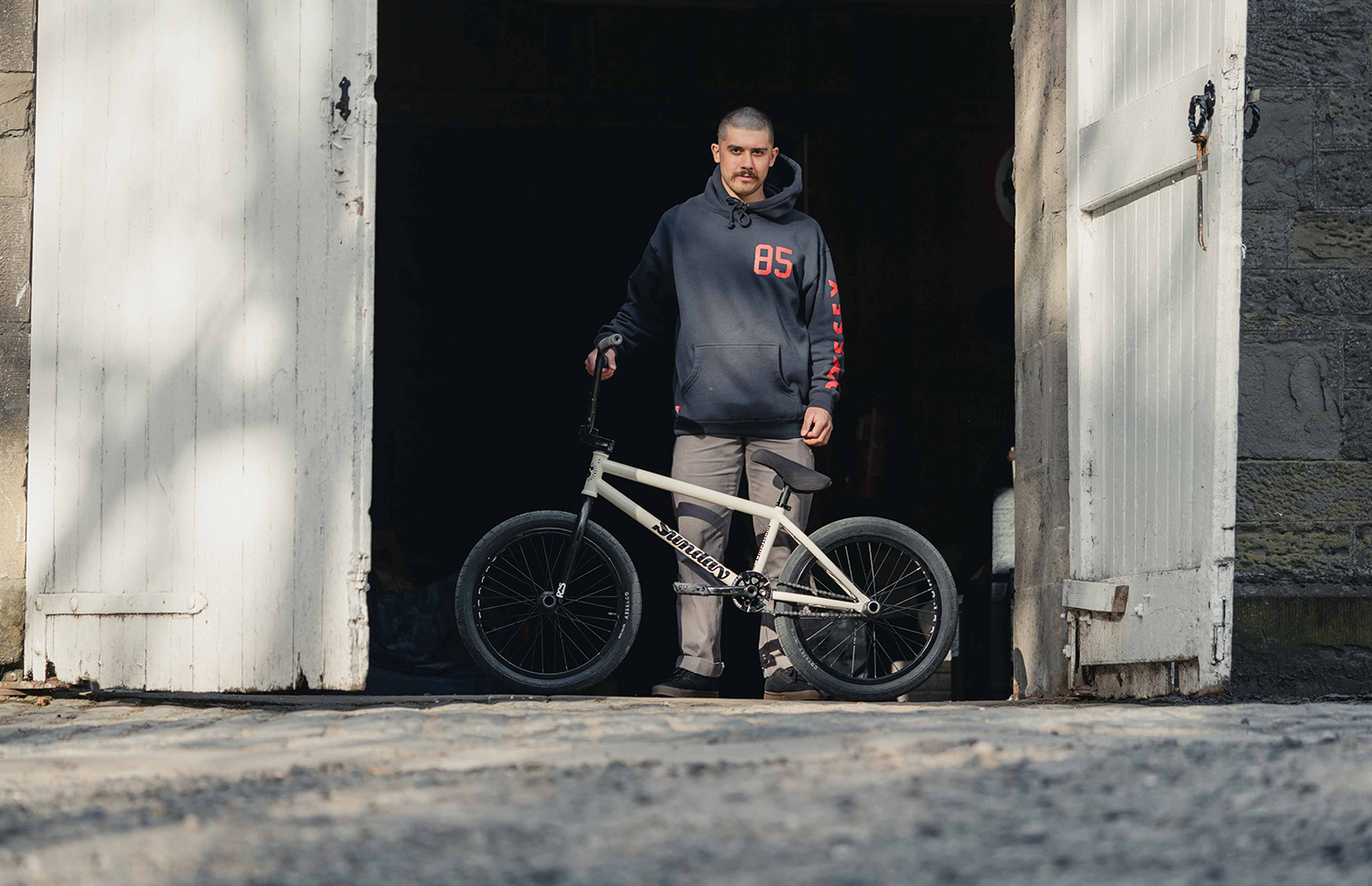 Jensen Murray who rides for Sunday/Odyssey through BackStreet Distro has been keeping himself busy during lockdown with some heavy Subrosa rail sessions, fresh buzz cuts and building this sick new white Sunday Nightshift frame. 
Check out what Jensen had to say about the build...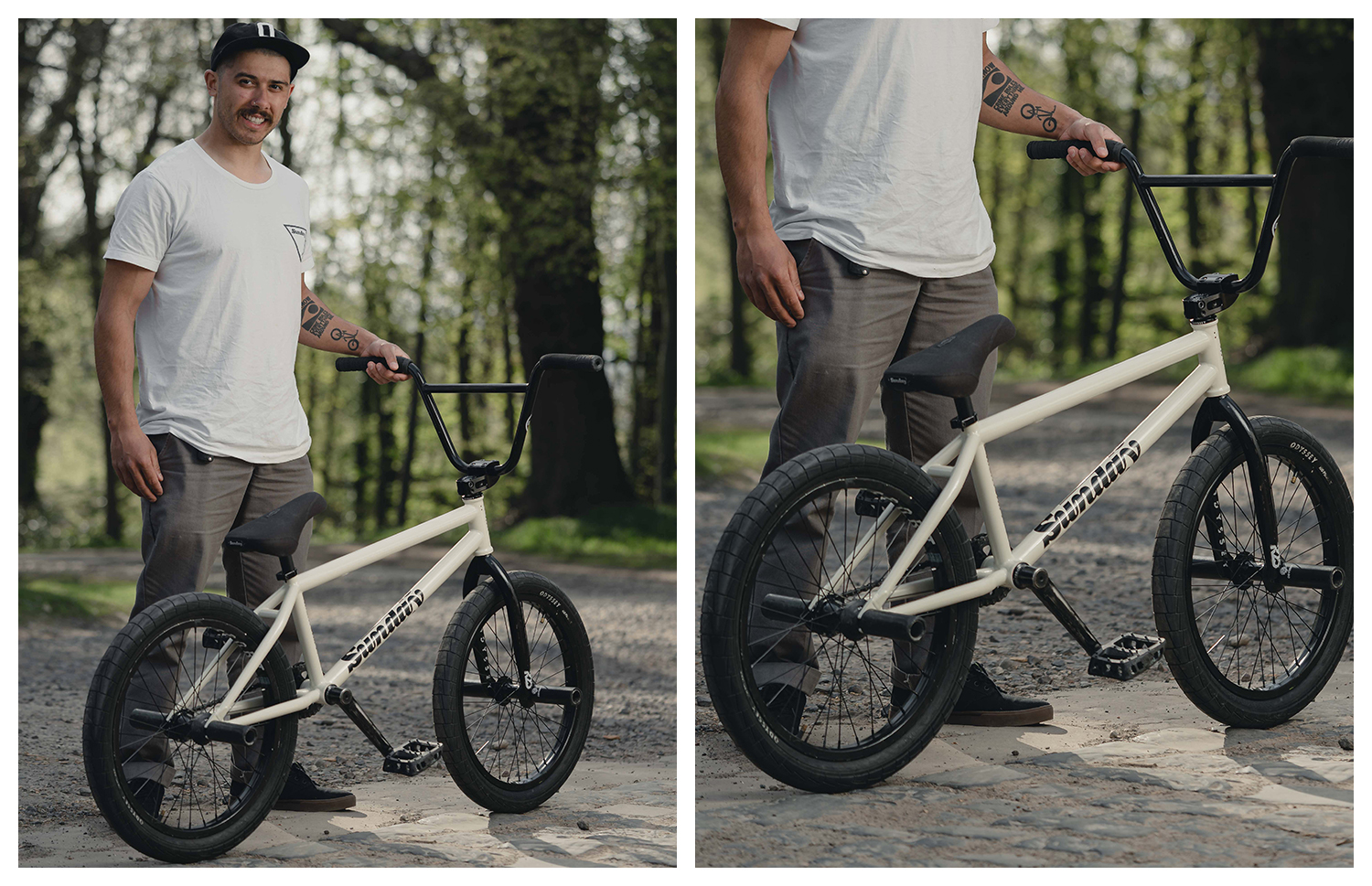 Happy with your new whip?
I couldn't be more stoked with how this looks/feels! I've always wanted a white frame but have always been to scared to take the leap. Looking back now I wished I had done it sooner. This is a beast!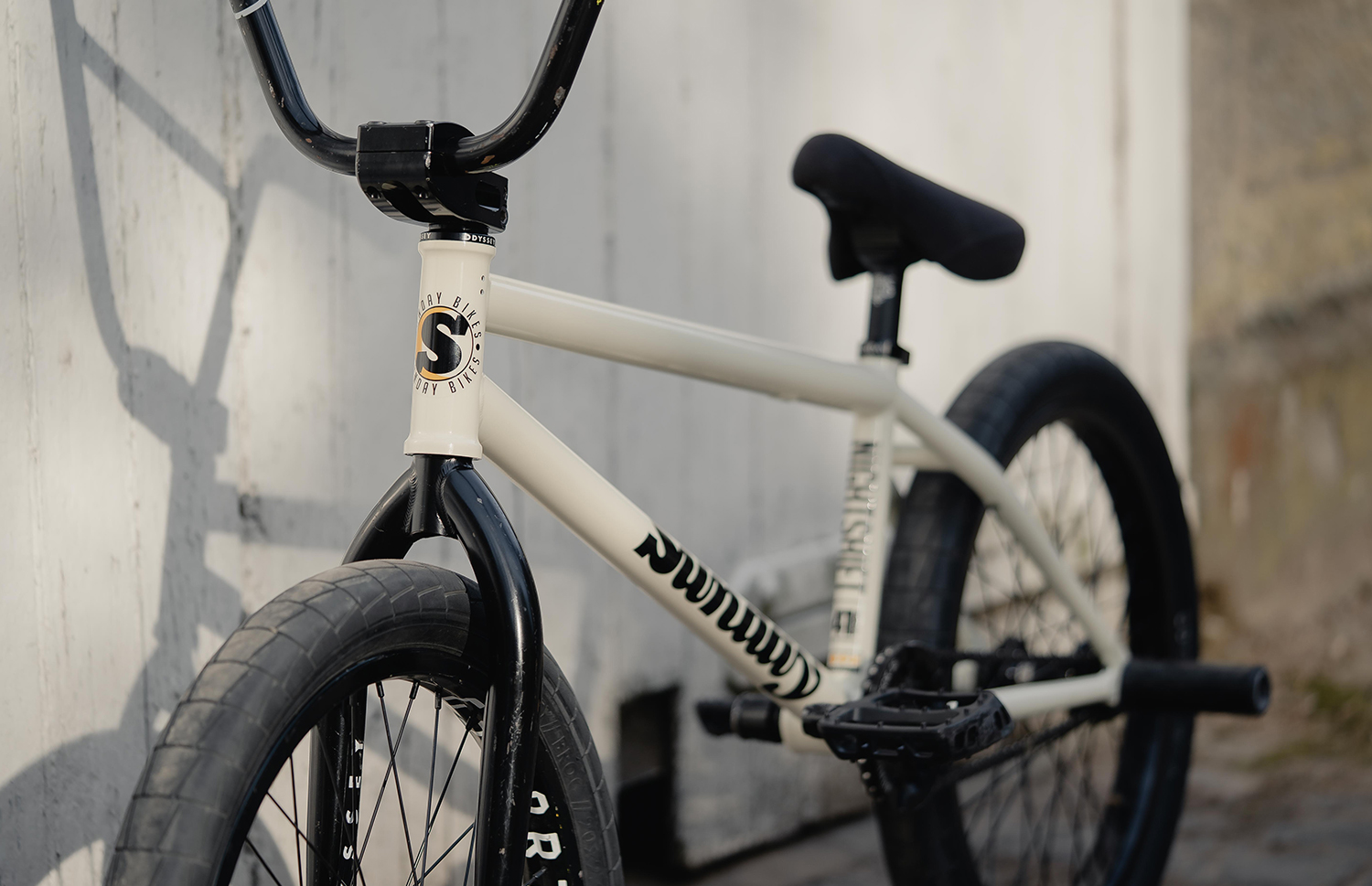 What made you choose the Sunday Nightshift Frame?
I love this frame with a passion. I am really into creating lines with manuals or nose manuals so with the steep head tube and the short back end it is so much easier to achieve this!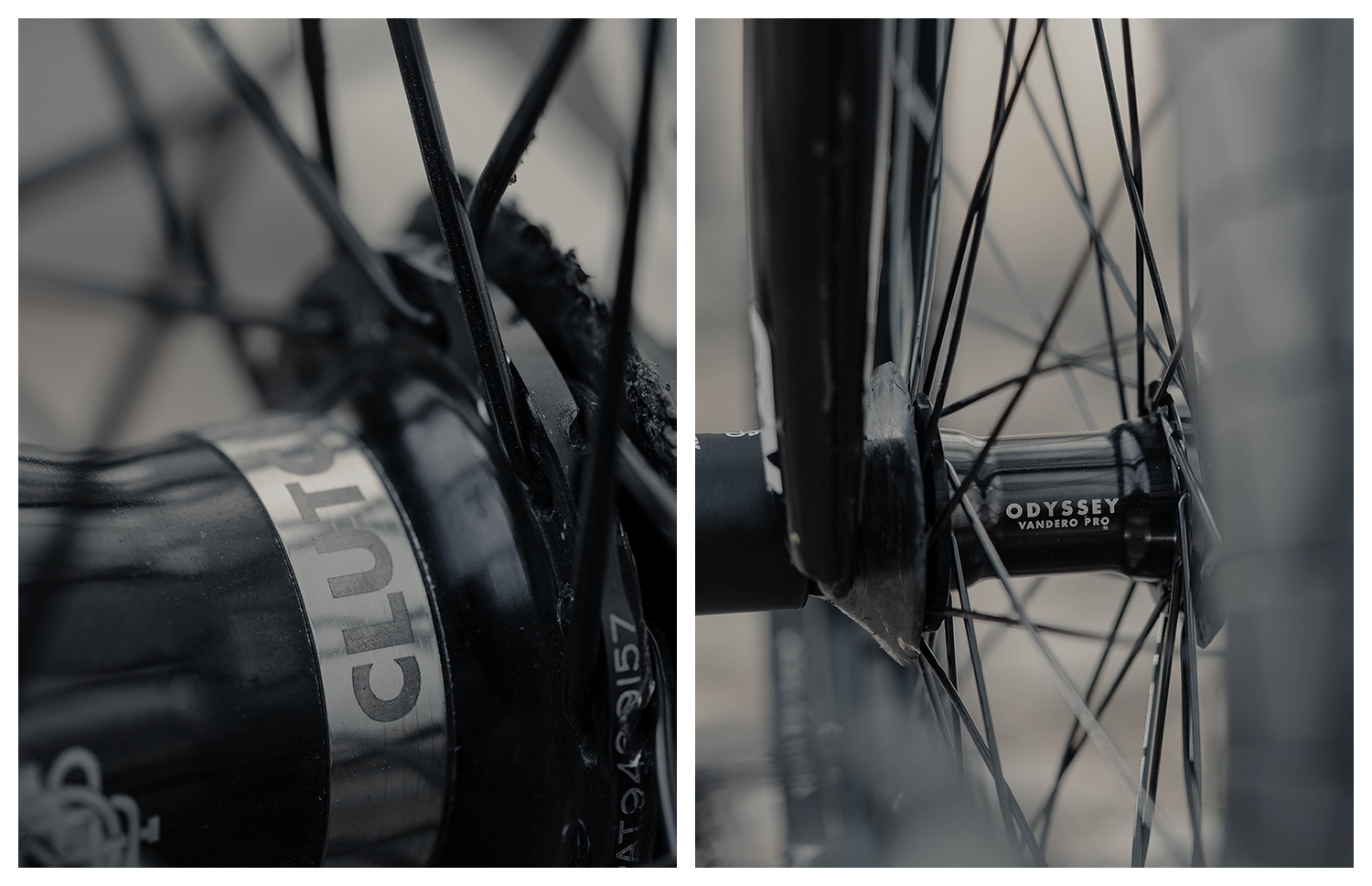 Do people ask you why you ride your bars so far forward?
Haha, I knew this was coming. Yeah I do get that quite a lot. My answer is always the same. Its easier to get into nose manuals and too hold them with your bars slightly forward.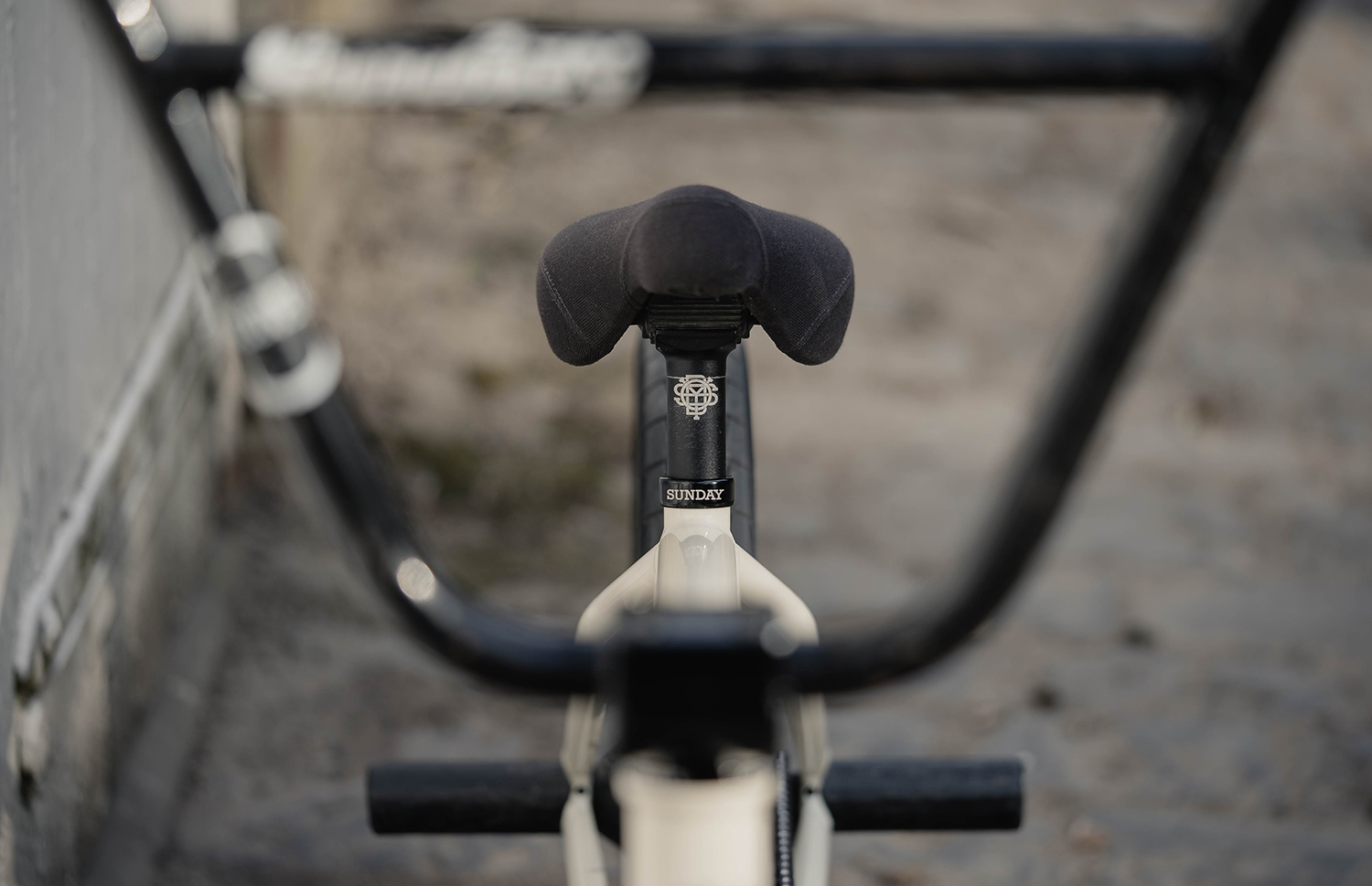 You've you been riding the Broc Tyres for some time now. What size do you ride and how are they?
Yeah I have been riding the Broc Tyres just under a year now. They are so sick! Some tyres when you buy them take a few weeks to break in before they are grippy. But these are good to go as soon as they are on your bike which is so sick! I ride 2.25 which I find easier to rail ride and crook.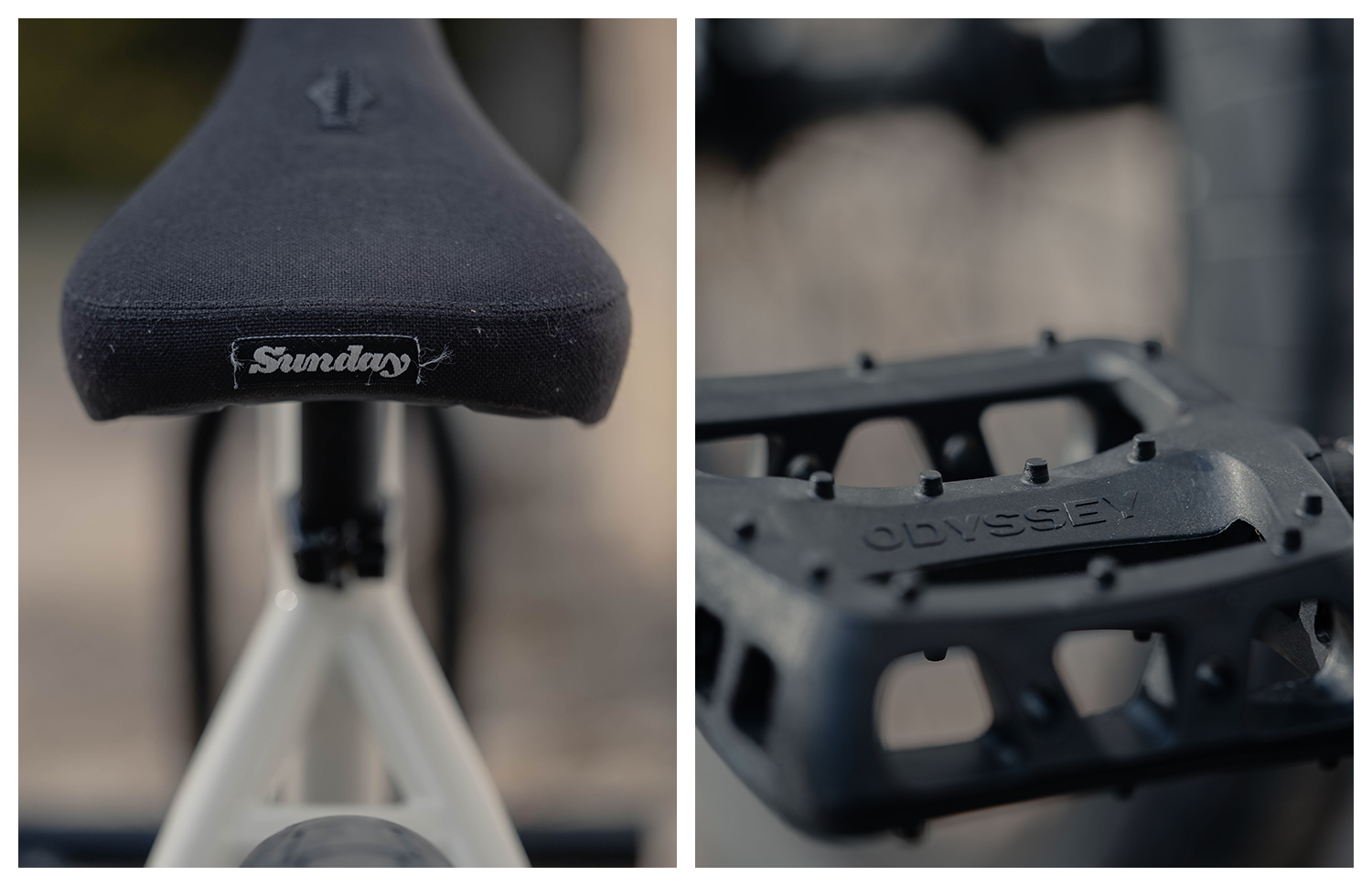 SPEC:
Frame: White Sunday Nightshift Frame 20.5
Bars: Black Sunday Discovery Bars 28"
Grips: Black Sunday Jake Seeley Grips
Bar Ends: Black Odyssey Par-Ends
Stem: Black Odyssey Broc Stem
Headset: Odyssey Integrated Headset
Forks: Black Odyssey R25 Forks 
Sprocket: Black Sunday Knox 25T Sprocket
Cranks: Black Odyssey Thunderbolt 165mm Cranks
Pedals: Black Odyssey Twisted Pedals
Chain: Odyssey Blue Bird Chain
Rear Hub: Black Odyssey Clutch Freecoaster
Tyres: Black Odyssey Broc Tyre 2.25
Rims: Black G-Sport Rib-Cage
Front Hub: Black Odyssey Vandero Pro Hub
Pegs: Odyssey Graduate Pegs 4.5'
Seat: Black Sunday Canvas
Seat Post: Black Odyssey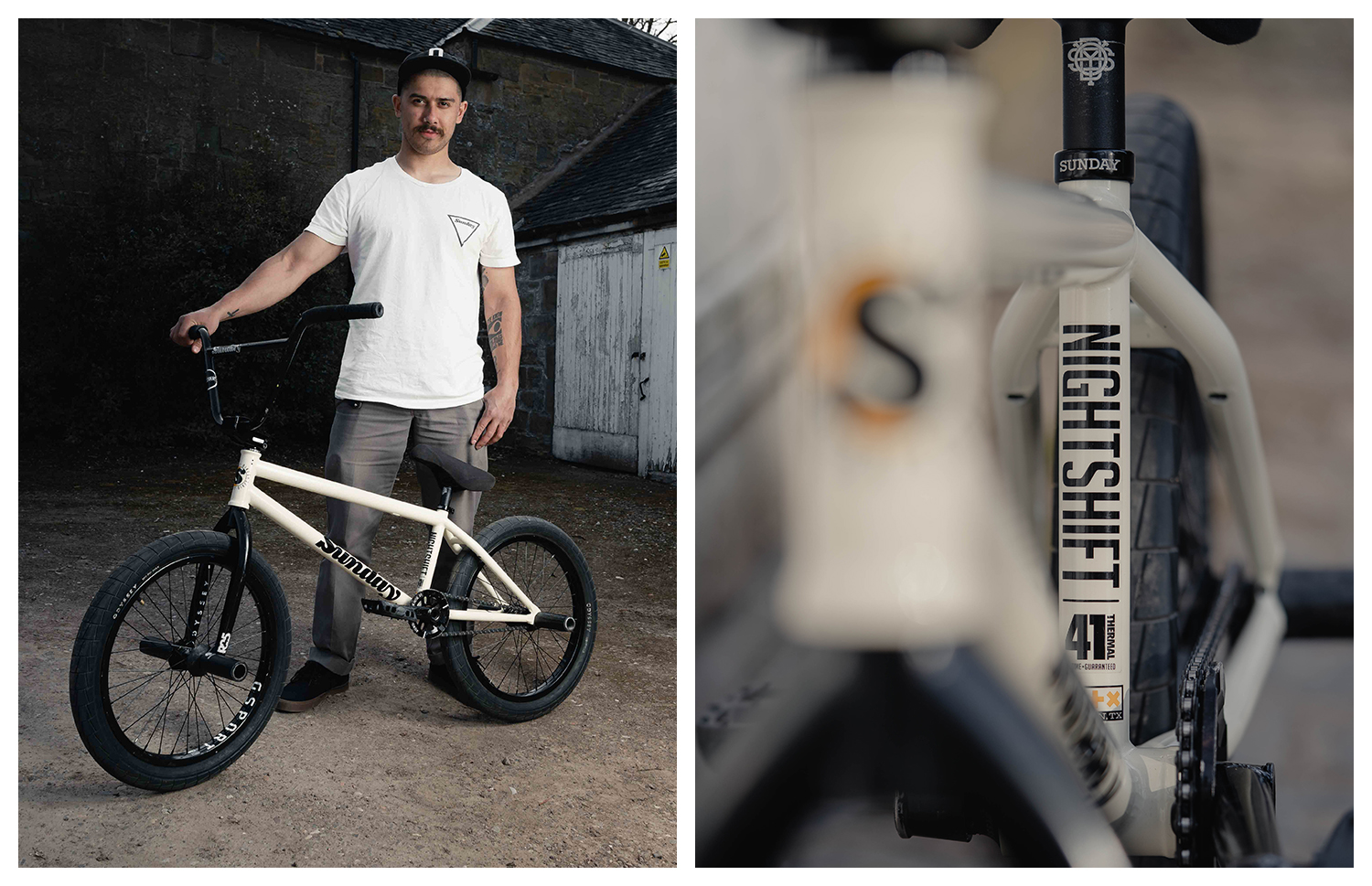 Final Words?
I just want to thank Grant, Fraz and the guys at Backstreet Distribution and Juan, Nuno and all the dudes at Full Factory for making this a reality. And Big up Innes Graham for the Photos of the Whip!
---